Posted by Mammoth Hats on 11/5/2017 to
News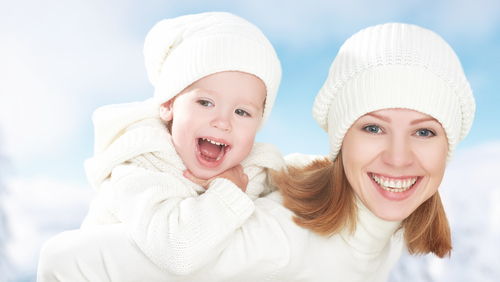 Winter is coming, and you need a hat to help keep warm. Which hat is right for you? That mostly depends on your personal preference. Would you like to stand out and sport an animal hat, do you prefer, a fashion cap, a classic watch cap, or something in between? Here at Mammoth Hats, we carry winter hats of all different kinds. Here are our 9 most popular winter hats, and please feel free to browse our winter hat selection to find even more as these are just our most popular.
3M 40 Gram Thinsulate Hats


This hat won't make you stand out from the crowd, and that's probably why it's our most popular winter hat. It's nondescript and will keep you plenty warm even in the coldest climates. This cuffed hat is made of acrylic and is long enough to keep your ears warm, too.


Bomber/Russian Hats


If there's one hat that screams winter, it's this one. Whatever you call them, Bomber hats, Russian hats, Trooper hats, Trapper hats, Aviator Hats, Ushanka, these are great for the coldest days of the year. They come with flaps to cover your ears, and most have lock chin straps to keep them in place so the cold air stays away from your face. These Russian hats also feature warm faux fur to cover your ears and forehead, as those are the areas which get cold first.
Animal Hats


Who says that winter hats must be boring? The best winter hats certainly keep you warm, but they can look cute and adorable, too. Whether you prefer penguins, giraffes, or a goofy smiley face, our animal hats will make you stand out from the crowd. These plush animal hats have a realistic design, some even have button eyes and whiskers. They are made with warm polyester fleece and the best part is that they will keep your ears warm all winter long.
Pom Pom Hats


Nothing says winter more than a colorful hat with a large Pom Pom on top. Pom Pom hats are still one of the favorite winter hats for wearing in the snow, at a game, or just meandering when it's cold outside. Pom Pom hats come in a variety of styles and colors, and are nice and thick to keep out the cold air.
Ear Flap Hats


Most people wear hats in the winter to keep their ears warm. Our ear flap hats are made of polyester and/or acrylic and will keep you warm. If you want, you can even show your patriotism in the winter time with our American flag ear flap hat.
Beanie


Beanies are small enough to stuff in your pocket when you're indoors, but are designed to keep your head and ears warm. Our Beanie collection includes cuffed and cuff-less beanies, along with a variety of styles and colors to choose from. They are great for any kind of outdoor activity.
Ski Masks


So maybe a ski mask doesn't qualify as a hat, but if you're going skiing, you might want this to protect your face. Even when you spend just a little bit of time outside, you'll notice that your face gets cold quickly. A hat may keep your ears warm, but your cheeks and forehead are literally left out in the cold. A ski mask is great for spending lots of time outside. When your face is warm, there is really no reason to cut your day on the slopes short, except maybe for a hot beverage.
Headbands


Maybe winter hats just make you feel sweaty or ruins your hair, but not wearing a hat can leave your ears exposed to the cold. Headbands are the perfect solution. They're fashionable and they do a great job of keeping your ears out of the cold. Our selection of headbands includes several stylish and contemporary options that could match any outfit.
Camouflage

Camouflage is in! Whether you're sitting in your tree stand, taking in a football game, on a hike, or just running to the grocery store. Camouflage fits all occasions. Our collection includes trappers, troopers, russian, aviators, beanies, gaiters, face masks, and headbands.